This website uses cookies for essential functionality and tracking usage. Click
here
to accept our
Cookie Policy
.
Wiegand converters - Wiegand splitters - Wiegand extenders
The rf IDEAS Converters, Splitters and Extenders
These are capable of translating all major Wiegand-based reader technologies including proximity to RS-232, RS-485, TTL, or USB. As an example, a Wiegand reader can be attached through a converter to a serial or USB port on a PC. For the serial model, the PC program sees the card reads as a formatted ASCII string. Either converter can present the card data directly to the respective port (USB sends keystrokes, RS-232C sends as ASCII characters), or through a callable DLL (see software developer´s kit). These solutions are 100% compatible with the configuration application associated with WAVE ID-USB and WAVE ID-RS232C.
Splitters:
These allow the Wiegand data to go to multiple panels and other devices. Custom converters and other technologies and formats are available. Contact us for latest list. In general, converters can be quickly developed for your special need.
Extenders:
These allow one (SUPREX) or two (DUPREX) readers and associated door/gate hardware to be located up to 10,000 feet away from any Wiegand, MagStripe, or F/2F based control panel. The two conductor connection is totally supervised and secure. Each reader channel is totally independent.
See other products in this category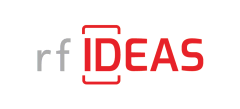 Downloads
---