This website uses cookies for essential functionality and tracking usage. Click
here
to accept our
Cookie Policy
.
rf IDEAS pcSwipe Readers
The rf IDEAS pcSwipe intelligent magnetic stripe card reader is a cost-effective and efficient solution for customers wanting to leverage their existing base of magnetic stripe card-carrying personnel. The MS3-00M1AKU reader.
The MS3-00M1AKU, pcSwipe reader is compatible with the billions of magnetic stripe cards in circulation worldwide.
As with all rf IDEAS products, pcSwipe has been designed to meet the identification and security needs of customers in many different applications and environments (see examples below). In addition to solid construction and numerous flush mounting options, key features include bi-directional swiping capability and fast swipe speeds for maximum usability.
Purchase the MS3-00M1AKU below, or contact us here for rf IDEAS pcSwipe reader detail and datasheets.
Free software allows customers to configure their pcSwipe as needed:
Options include the ability to read data from any data track locations on the card and custom programmability, allowing for keystrokes to be added before and after the card's data. The plug-n-play functionality of the pcSwipe makes it an easy addition to your network, seamlessly integrating with existing infrastructure.
The pcSwipe can be used as a standalone system, or can be integrated with other software applications using the optional software developer's kit (SDK).
Applications
PC/LAN access control or logon
Visitor management
Employee identification/User authorisation
Single sign-on
Time and attendance
Form filler to existing software applications
PLC and embedded controllers
Fitness or training attendance
Vending or point of sale
See other products in this category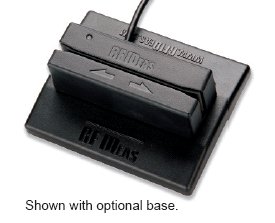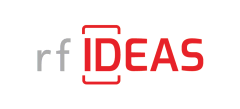 Downloads
---