This website uses cookies for essential functionality and tracking usage. Click
here
to accept our
Cookie Policy
.
Javelin5 Card Design Software
Javelin5 Card Design Software is intuitive card design software .... One software, endless applications
NBS has upgraded Javelin5! Now it's even easier to take complete control over your card design and printing requirements - and with RLL Technology, receiving upgrades has never been easier!
Javelin5 is a multifunctional software application that offers easy and flexible features to manage any card design and printing need. From the back office card production to the low-end personalization solution, Javelin5 offers the easy-to-use solution with total control of your options. Javelin5 is for use with applicable Javelin® card printers.
Total Environment Integration
Design, manage database and printing jobs in the same integrated window with total versatility.
Powerful Imaging & Design Features
Javelin5 makes it easy to design great looking cards with its capacity to integrate any image type and powerful design tools such as transparency, cut-out-color, rounded corners and so much more!
Database Connections
From CSV to ODBC, Javelin5 editions offer the optimal solution for every database need.
Multi Professional Resources
Encode magnetic stripe, contactless cards, manage biometric devices to print or encode data from fingerprints, connect to any smart card application to encode at print time, manage overlays, barcodes, variable objects and much more ... all with the simplicity of a complete user-friendly solution.
Printing Speed & Maximum Error Control
In addition to Windows® drivers, Javelin5 includes more than 100 internal drivers for the most popular card printers on the market, optimizing printing speed and error control.
Fast Upgrades & Easy Stock Management
With RLL technology (Remote License Loader), upgrades can be delivered immediately via email. No delays and no extra shipping costs.
Take total control of your card design & printing with Javelin5.
See other products in this category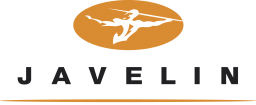 Downloads
---