This website uses cookies for essential functionality and tracking usage. Click
here
to accept our
Cookie Policy
.
ID Card Bureau - Card Printing Service
If you are looking for an ID card bureau service that provides customers with a one stop shop for all of your printing requirements, we can help.
We print the cards for you!
Interested in our ID Card Bureau Service?
Get in touch with us by sending us a message via our contact page.
The cost of card printers and ID card systems has come down dramatically over the years, but for a company with only a few employees, or a club with only a few members, owning such a system still may not be cost effective. In this instance, we print the cards for you!
What sort of cards can Windmill print in the ID Card Bureau?
We can print most cards including those for use with many automatic access control systems (AACS). Features include:
Barcodes - such as Code 3 of 9, Telepen, MSI Plessey, Borer - all printed with infra-red readable resin black ink.
Magnetic stripe encoding - on all 3 tracks in ISO or custom format.
Contact or contactless chip - our printers are fitted with Gemplus contact and contactless couplers and can personalise a chip during the printing phase. We have worked with ISO 7816-4 compliant chips such as Payflex, memory chips such as SLE4442, Mifare® type A and many others.
Our printing service offers:
True colour matching - to ensure that your company logo is printed in exactly the right colour.
Edge-to-edge - our printers can print right up to the edge of the card.
Coloured Cards-A wide choice of coloured cards to make your badge extra special, personalised and can Pantone match your Club or Company clolours!
Key tags (a third of a credit card) -perfect to clip to bags, trainers, musical instruments, or sports equiptment.
How does the ID Card Bureau service work?
Our ID card bureau service is simple.
You send in your logo, text or preferred image including any employee details and photograph, we print the cards and send them back to you.
In what format would we need to send the data?
There are several ways:
PIF (Photographic Input Form) - this is the traditional way. You complete a form by hand and attach a photograph. We key the data in to our system and scan the photo.
Electronically - if you already have a personnel or payroll system, you may be able to export the data to a file. We can import the file and scan photos or import them from file too.
Mosaic for Windows - we can install the same ID card software that we use to capture and print in the bureau. You enter the data and capture the photos yourself and we provide software to export it all.
Can the data be sent by email?
Of course!
We would only recommend sending several photos over the Internet if you have a Broadband connection.
We also sell accessories to use with your cards; coloured Cardholders, Pre-Printed and Custom Logo Lanyards.
In addition to stock ready accessories and Pre-Printed lanyards, Pantone matched and other colours of lanyards are also available, as well as custom logo designs.
Get in touch with us by sending us a message via our contact page.
See our ID Card Accessories brochure for more ID accessories, download available here.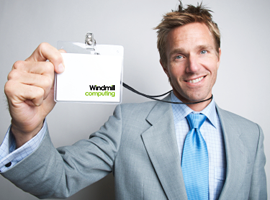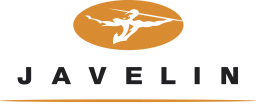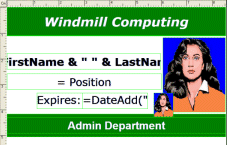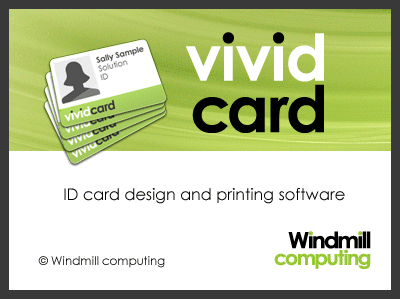 Downloads