This website uses cookies for essential functionality and tracking usage. Click
here
to accept our
Cookie Policy
.
Card Printer Cleaning Products
Keep your card printer in top condition with a regular clean! Buy card printer cleaning kits here.
Purchase from our webstore below or contact us here via our contact page.
Clean printers mean better image quality and longer lasting print heads. Windmill offer a full line of cleaning supplies that will help maintain printer performance and prolong the life of your card printer. Regular use of our cleaning products will keep your card printer clean and extend life of critical printer parts, including printhead, transport rollers and magnetic encoders. Routine printer cleaning also results in better quality, full colour card images.
Regular use of cleaning cards will keep your card printer clean and maintain important parts of the printer (printhead, transport rollers, and magnetic encoder station).
Cleaning rollers are installed in the cleaning cartridges. Cleaning rollers are made up of adhesive based rollers. The adhesive rollers pick up debris from blank cards prior to printing. Adhesive rollers should be replaced periodically.
Swabs can be used when print anomalies appear on printed cards to remove visible deposits from the print head. It is important to never use a sharp object to scrape deposits from the printhead, as it may permanently damage the printhead.
Cleaning pens can be used to clean the print head of all of the i-series card printers and are useful for removing tough abrasions or simple touch-ups
This will give you:-
Prolong equipment life and reduce capital expenditures
Reduce maintenance fees
Reduce equipment downtime
We also offer related services such as support and printer repair.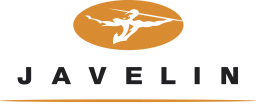 Downloads
---