This website uses cookies for essential functionality and tracking usage. Click
here
to accept our
Cookie Policy
.
Updated: 26/01/2018
Zebra Printer Ink Ribbons:
Printer Ink Ribbons
for the Zebra ZXP Series 1 -Zebra ZXP Series 3 - Zebra ZXP Series 7 and Zebra ZXP Series 8. Also, Zebra P330i - Zebra P430i - Zebra P310i - Zebra P420i
We only supply genuine TrueColours™ ink ribbons certified by the Zebra card printer manufacturer for use in their plastic card printers.
Most ribbons are available from stock to be delivered with you on a next day service. To order select your ribbon of choice below.
Get in touch:
Can't find your ink ribbon? Contact us now by sending a message via our contact page.
GlidePath™ Technology
All TrueColours card printer ribbons feature GlidePath™ back-coating, a technology that cleans delicate print heads, eliminating dust particles that cause streaking while allowing the ribbon to pass smoothly over the print heads, ensuring minimum wear and extending printhead life. Each TrueColours ribbon comes spooled on its own patented core, attached to its own take-up core to ensure proper installation. The core is designed to prevent improper installation, making it simple and user friendly.
TrueColours printer ribbons are packaged in sealed pouches to prevent static-cling dust contamination. For added protection every ribbon comes in its own individual box for extended shelf life.
Video:Zebra - ZXP Series 3: Loading Ribbon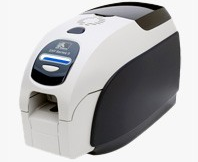 Downloads
---