This website uses cookies for essential functionality and tracking usage. Click
here
to accept our
Cookie Policy
.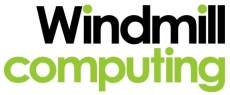 Contact us - Freephone: 0800 294 5890
International Tel: +44 (0)1483 276454 Or complete our
contact form
Delivery Charges (+ VAT per order)
UK (Excluding Northern Ireland, IOW & Outer Hebrides, some highland post codes)
Next Day Courier
Up to 1 kg is £6
Up to 5 kg is £7
Above 5 kg is £10 or more - we can offer you a quotation
Need it Earlier? £13.00 pre 12.00pm / £16.00 pre 10:30am (weight up to 10 kg)
Need it today? You are welcome to collect from us in person (please call first). Or arrange your own same-day courier to collect your goods for you.
Need it at the weekend? Please call. We offer Saturday delivery services to manned offices.
European Union
UPS 2 Working Days & per order (Typically)
£20.00 to £35.00 / Euro 28.15 to 49.25 (subject to daily exchange rates)
Rest of the World
Please email us at sales@wcl.co.uk for a proforma invoice or quote that will include delivery charges and lead times. We use UPS regularly and will pass on good rates but you can always arrange for your own courier to collect the goods from us if you like.
About our delivery service
We use UPS and DPD Local so you will receive an email notification when your goods are loaded onto the delivery vehicle. The email will tell you the tracking number for your order and DPD Local will state what time (within 1 hour) your goods will be delivered.
UK Orders placed by 2.00pm will be delivered on the next working day unless for some reason they are out of stock. You will receive an official order confirmation or paid invoice when we have processed your order, this will include an exact delivery date.
If you order after 2.00pm we may still be able to send the order out for next day delivery so if it's urgent please call to check! Freephone: 0800 294 5890
---