This website uses cookies for essential functionality and tracking usage. Click
here
to accept our
Cookie Policy
.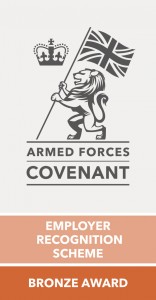 Armed Forces Covenant
The team at Windmill is proud to support those who have served. We signed the Armed Forces Covenant in 2020. Having supported Mission Motorsport, the Forces' Motorsport charity, since 2013, it was an obvious next step.
Our CEO, Paul, is a regular volunteer at Mission Motorsport events, particularly those held at the Goodwood Motor Circuit- one of his favourite places to visit. When Paul worked as a software engineer for NBS Technologies in the 1990s, he wrote the card printing software, which printed every new British Army, Royal Navy and Royal Air Force ID. However, the Tri-Services conversion from laminated photo cards to digital credit card sized ID cards took several months to roll out.
Windmill offers extra discounts on ID card printing equipment, consumables and accessories supplied to forces organisations and charities- please ask for details.

---